Regular price
Sale price
$7.99 USD
Unit price
per
Sale
Sold out
She lost yesterday, but they could still find tomorrow.

The sad truth is: Martha cannot remember her life. Or her family. Or even her own name.
After being fished out of the sea three years ago, Martha has been living at an abbey, unable to unearth more than little bits and pieces about herself. Her joy of gardening. Her love for the outdoors. Her unruly tongue…that utters too much instead of keeping it safely sealed inside.

But Martha is content…or tries to be…
…at least until a dashing young gentleman comes to the abbey one day and upends her life yet again.

Because, apparently, her name is not Martha. Of course!
Her name is Agnes Bottombrock. Yugh!
Or it used to be because, now, she is AGNES BARRETT, COUNTESS OF WENTFORD. Truly?
And…she is his wife! Sigh!

The moment GRANT BARRETT, EARL OF WENTFORD, met his Nessa for the very first time, he believed himself lost in a dream. He loved the unflinching way her eyes met his. He loved how she snapped at him to stay away from her. He loved the way her breath shuddered past her lips as he drew closer.

He loved her.
And then he lost her.

Forced to bury his heart, Grant spent three endless years mourning his wife, missing his wife, yearning for his wife…until a rumor sends him up north to a remote abbey. As though nothing happened, Nessa suddenly stands before him once again, not a figment of his imagination, not a distant memory, but a woman of flesh and blood.
A woman who does not remember him.
Or their love.

Yet Grant is far from discouraged. After the insurmountable chasm of death that stood between them before, conquering his wife's heart all over again should be an easy feat, should it not?
Brimming with emotional angst, family bonds, and redemptive romance, How to Wake a Sleeping Lady is a stirring story that speaks to the enduring power of love, forgiveness, and finding one's way back home.
View full details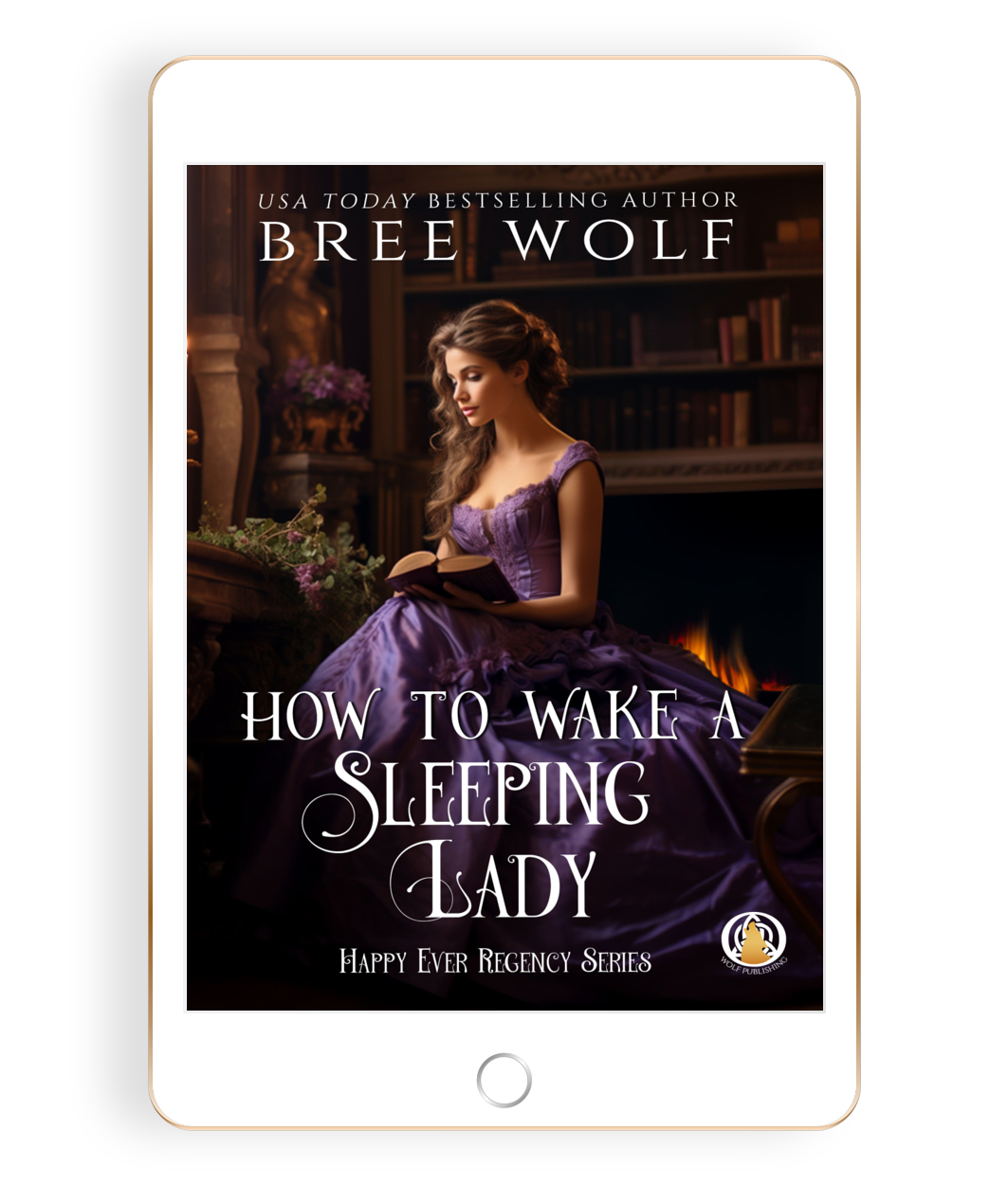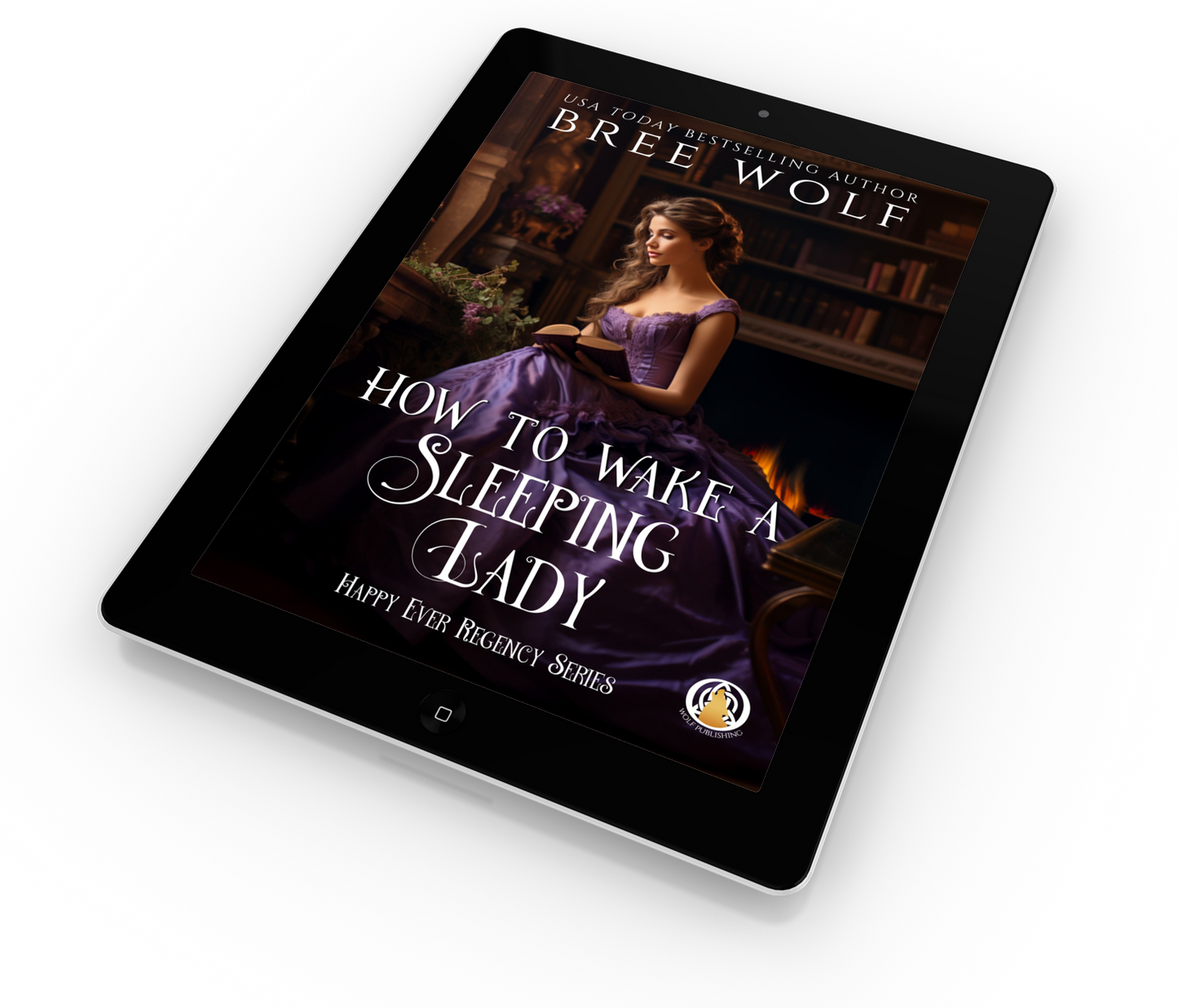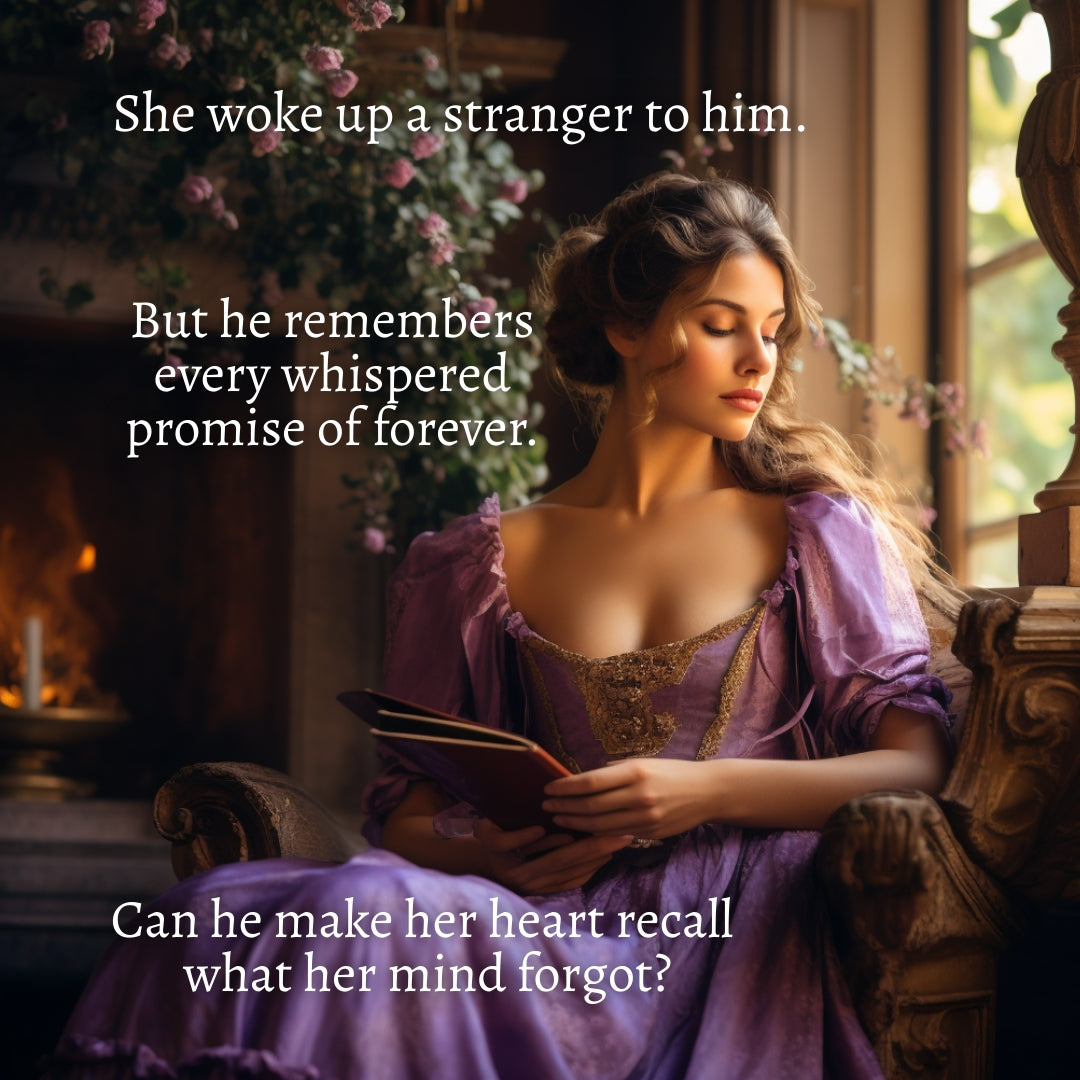 "A big thanks to my fairy godmother!"
Currently, Bree has found her new home in the historical romance genre, writing Regency novels and novellas. Enjoying the mix of fact and fiction, she occasionally feels like a puppet master, forcing her characters into ever-new situations that will put their strength, their beliefs, their love to the test, hoping that in the end they will triumph and get the happily-ever-after we are all looking for.
If you're an avid reader, sign up for Bree's newsletter at www.breewolf.com as she has the tendency to simply give books away. As a welcome gift, you also receive a book for FREE. Find out about freebies, giveaways as well as occasional advance reader copies and read before the book is even on the shelves!
Perfect blend of romance and mystery
This book is the delightful conclusion to Grant and Nessa's story. Seven years have passed since Grant and Nessa married. Three years ago, Nessa was in a horrific carriage accident and was swept out to sea and presumed dead. A year ago, Grant's mother convinced him to marry Eugenie, a young debutante, to be a mother for Millie, Grant and Nessa's young daughter. This book is the perfect blend of romance and a mystery of what happened to Nessa! WONDERFUL!
Clever Fairy Tale!
I really enjoyed this book. Each of these is a stand-alone based on a different fairy tale, this one being Sleeping Beauty.
The main characters, Nessa and Grant are devine, each with their own strengths and weaknesses and I loved them both. And then there is the daughter who absolutely grabbed my heart and didn't let go.
There is the horrid mother-in-law and a lovely, caring father/grandfather too as well as some other interesting characters.
The mystery of Nessa's loss of memory is solved and, oh yes, a second wife enters the picture too.
The story just flows out of Bree Wolf's pen and it conjures up pictures as one read it. So this is a definite recommend because I loved every second of it!