Regular price
Sale price
$7.99 USD
Unit price
per
Sale
Sold out
Miss Hawkins has a list, and she's checking it twice. Care to join the adventure?
More than anything in the world, MISS REBECCA HAWKINS hates boredom. Boring gentlemen. Boring balls. Boring strolls in the park. Boring picnics. The list is endless.


So, in secret, Rebecca has been working on a list of her own. One that is far from boring. One that will land her in trouble if her aunt and uncle ever found out. One that would ruin her chances of finding a suitable husband…which is all the more reason to check off each and every point on it (after all, who would want a suitablehusband?).

And then one night, as though Fate heard her silent plea, a stranger climbs in through her window…and Rebecca does not hesitate.

As an American, ZACHARY CASWELL knows very little about English high society nor does he care to know more. However, when a family heirloom is stolen, he is forced to remain in England longer than he intended…

…and crosses paths with a woman, who is a far cry from the simpering misses he encountered thus far.

Bewitched by Miss Hawkins' daring spirit, Zach accepts her help in locating his missing heirloom while offering his own assistance in return. Together, they work through her list, crossing off point after point, until Zach realizes he wishes there were more.

All of a sudden, returning to America is no longer a priority. All of a sudden, Zach loathes a particular English lord for a very particular reason. All of a sudden, Miss Hawkins is all he can think about.

Perhaps…
View full details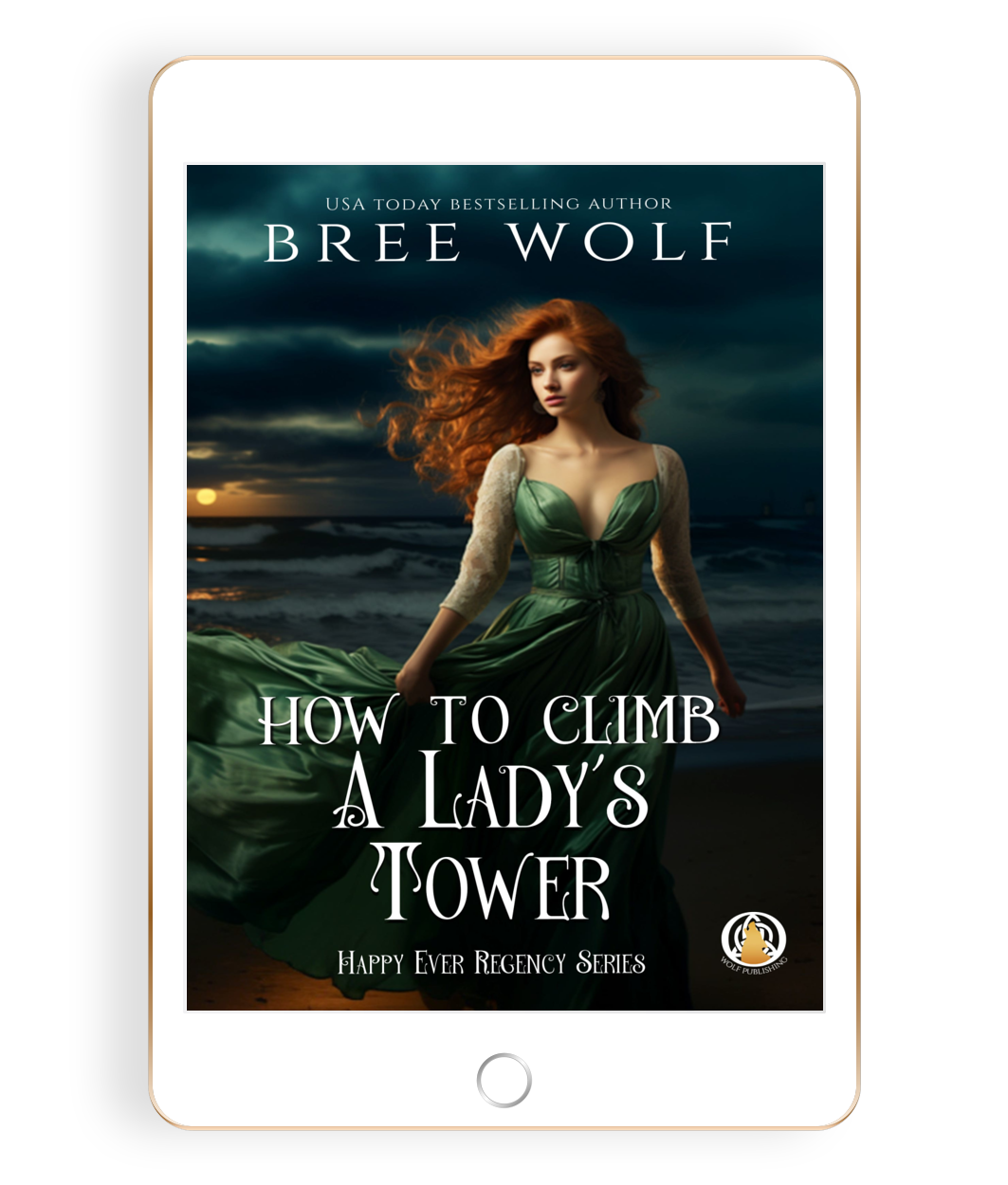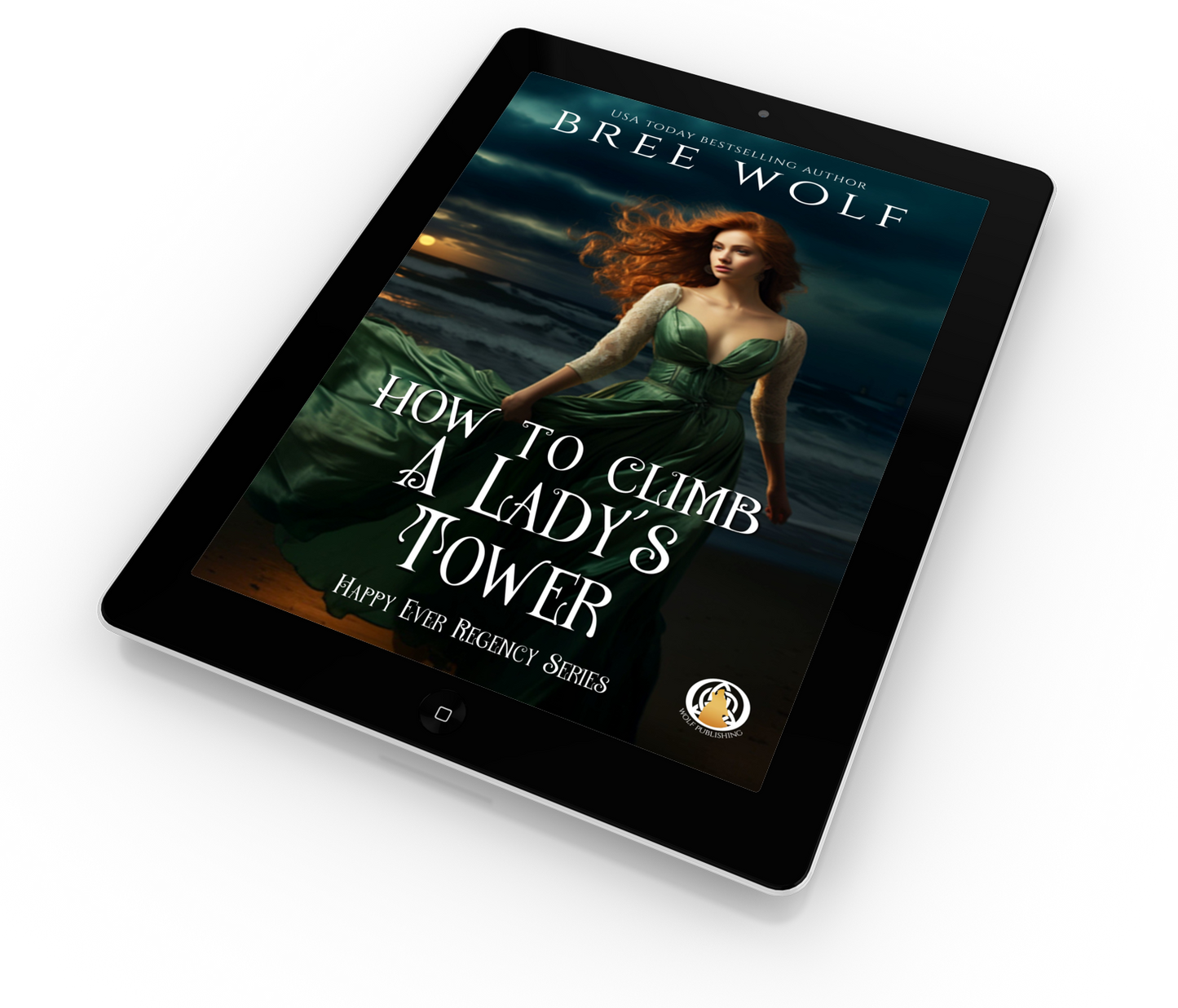 "A big thanks to my fairy godmother!"
Currently, Bree has found her new home in the historical romance genre, writing Regency novels and novellas. Enjoying the mix of fact and fiction, she occasionally feels like a puppet master, forcing her characters into ever-new situations that will put their strength, their beliefs, their love to the test, hoping that in the end they will triumph and get the happily-ever-after we are all looking for.
If you're an avid reader, sign up for Bree's newsletter at www.breewolf.com as she has the tendency to simply give books away. As a welcome gift, you also receive a book for FREE. Find out about freebies, giveaways as well as occasional advance reader copies and read before the book is even on the shelves!
Wonderful characters!
I love the characters in this book! Miss Becca Hawkins is strong, willful and determined. When her uncle determines to have her married to "Lord Tedious", she makes a list of things she truly wants to do in her life. When she meets Lord Pembroke, cousin to her best friend Eugenie, she asks him to help her complete her list. WONDERFUL!
Definitely 5 Stars!
Oh, how I remember Miss Rebecca Hawkins and the antics she got up to in "How to Tame a Beastly Lord" and what she gets up to in her own story!
This time what went on in that previous story is told from her point of view as well as her own beautiful romance.
As the title hints to someone climbing into a Lady's Tower, I think I can safely say at there is much climbing in and out of upstairs windows in this new story.
Bree Wolf has outdone herself with this tale. I found it full of very amusing sections, parts where I thought that I could easily fall in love with the Hero, (move over 'Becca'), and loving the 'one-step-ahead-ness' that Rebecca always seemed to be in.
I loved the way that Zach really had to keep the brakes on sexually as far as Becca was concerned and that he really did. What that poor man went through!
This is a book not to be missed and I hope you find it as enjoyable as I did.